UPDATE: There's a youtube plugin that makes integrating video easy and he's just incorporated some changes that make this work correctly by default. You can learn more about the plugin here: http://www.artiss.co.uk/youtube-embed
Quite often it's convenient (or necessary) to embed flash content within a WordPress post. This might include YouTube and other video players, audio players, advertisements, etc. However, when you have dynamic elements on your website that are built in layers, that pesky flash can show right on top of those layers.
Here's a screenshot of what it looks like when it covers up the optin footer plugin for WordPress.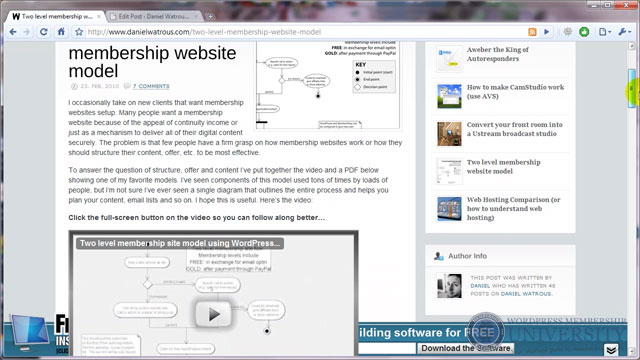 As it turns out there's an easy way to fix the problem, and it only takes two lines of code. It does require you to modify the embed code that you get from YouTube, but after you've done it once or twice, you'll find it doesn't take more than 15 seconds.
Since this does require you to modify some HTML code, just follow the instructions exactly. You don't need to understand what you're doing. Just do follow the steps.
Solution
Here are the code snippets that you'll need to paste:
<param name="wmode" value="transparent"></param>
wmode="transparent"